Firstly, where did the name "Zbigatron" come from?
Due to my difficult Polish name (Zbigniew Zdziarski), I've been going around with nicknames all my life. And I've had quite a few of them. During my time in Ireland, my very good mate Kieran O'Reilly started calling me "Zigatron". When I was signing up for Twitter, Zigatron was taken, so Zbigatron was the next best thing. And I've stuck with the name since!
But we digress – you want a short bio of me. 
I am an Australian of Polish descent. I went to the University of Adelaide where I studied Computer Science for 4 years. In 2005 I left Australia for a grand old adventure in Europe that would last for over 12 years. I lived, worked, and studied in 5 countries. I did a Bachelor of Philosophy in Poland, PhD in Computer Science at Trinity College Dublin in Ireland, and a Master's of Theology spread out across Ireland, England and Austria. I also worked in IT, mainly as a software engineer and then later as a researcher in AI.
I have since returned to my home country of Australia. I now live in Sydney and am heavily active in the AI department in my company.
I have a passion for AI, especially Computer Vision. I've been involved in the field since 2004 when for my Honors thesis I designed a vision system for a soccer-playing robot. Our team wanted to enter the annual international RoboCup tournament. I'm not sure if they did in the end because I left for Europe shortly after graduating. But since 2004 I have seen the field of Computer Vision grow to what it is today. It's been an amazing thing to witness and I can't wait to see what the future holds.
I started this blog to share my journey in Computer Vision with you – I'm always stumbling across such fascinating things that I feel as though more people should know about them.
Other Hobbies
Outside of AI, I'm doing a Master's in Philosophy (part-time) because philosophy is another passion of mine. I am an avid boxer and soccer player, although I've recently been picking up so many injuries that I've spent more time nursing them than actually being active 🙁 I think I'm getting old…
I also LOVE travelling. I've visited 39 countries and counting. The picture below is of me at a school in South Sudan in 2012  (I'm at the far back).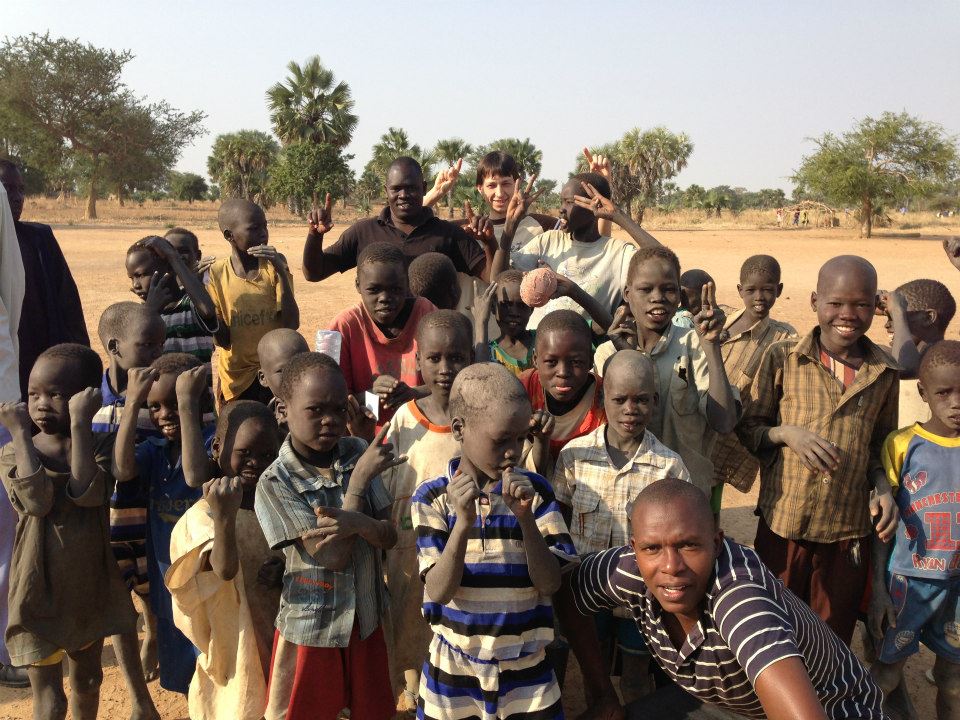 Feel free contact me any time: I'll do my best to respond as soon as I can.